Example 9 - NDEF WiFi
An example showing how to create an NDEF WiFi record using the SparkFun ST25DV64KC Arduino Library.
Key Features
Writing the tag's Capability Container (CC)
Writing an NDEF WiFi record
Reading an NDEF WiFi record
Creating an NDEF WiFi Record
A lot of information needs to be contained in an NDEF WiFi record, not simply the SSID and Password:
Fortunately writeNDEFWiFi does all of the heavy lifting for you. Creating a WiFi record is as simple as:
Again, like writeNDEFURI, you can write multiple records if you wish:
It is possible to write multiple URI, WiFi and Text records into a single tag.
Reading an NDEF WiFi Record
You are much more likely to want to read an NDEF WiFi record, having written it to the tag using your smart phone.
Reading the record is as simple as: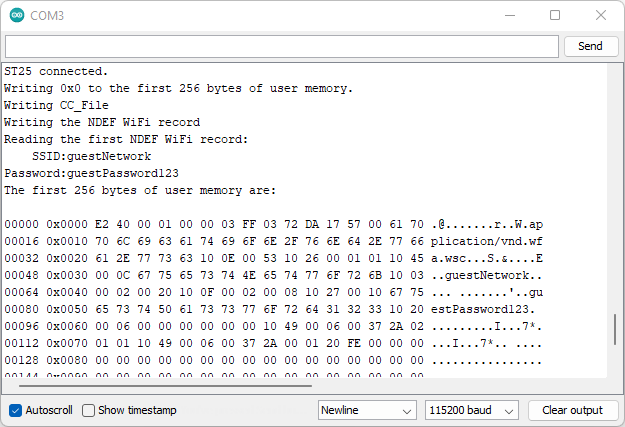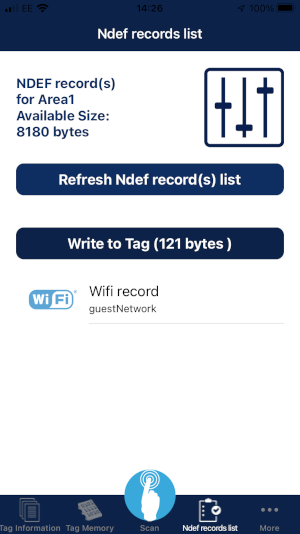 Just for fun, you can "swipe left" on a WiFi record in NFC Tap, change the details, and then write it back to the tag. If you comment out the first part of the example, leaving only the readNDEFWiFi, you will be able to read the new details.